April 26, 2022
For 13 years now, Subaru of America, Inc. has donated to national and local charities through their "Share the Love" event.  During the "Share the Love" event held at the end of each year, Subaru donates $250 for every new Subaru vehicle sold or leased.  Customers who purchased or leased a vehicle during that period select one of several charities to receive the donation.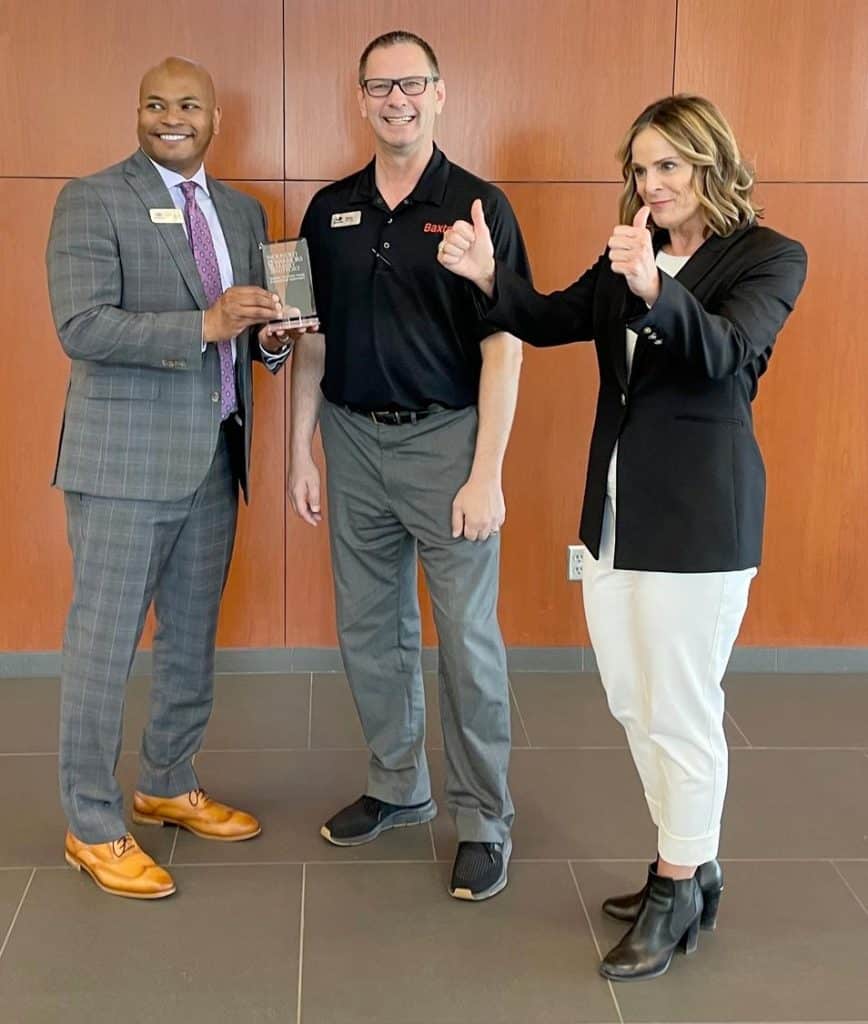 Wounded Warriors Family Support was honored to be selected by Baxter Subaru La Vista for their local charity to support in the greater Omaha area. Thank you to all their customers who selected to keep their donation local and to support wounded veterans and their families. The dealership raised almost $24,000 to assist local families.

Wounded Warriors Family Support is an independent nonprofit organization whose mission is to provide support to the families of those who have been wounded, injured, or killed during combat operations. This organization is run by combat veterans for combat veterans. Rated a four-star nonprofit by Charity Navigator, Wounded Warriors Family Support aids veterans and their families in healing the wounds that medicine cannot.