July 6, 2021
Wounded Warriors Family Support presented Mark Zambon of Carmichael, California, with a 2021 F-150 XLT Ford mobility-equipped vehicle. Mark was born and raised in Michigan's Upper Peninsula. In January 2011, Mark was in Afghanistan, on his sixth combat deployment as an explosive ordnance disposal technician, when he took a step and heard the ominous click. His legs were severed above his knees, his arm was shattered. Within days he was airlifted to the military hospital in Landstuhl, Germany. Mark was medically retired from the U.S. Marine Corps, where he served on active duty from 2003-2014.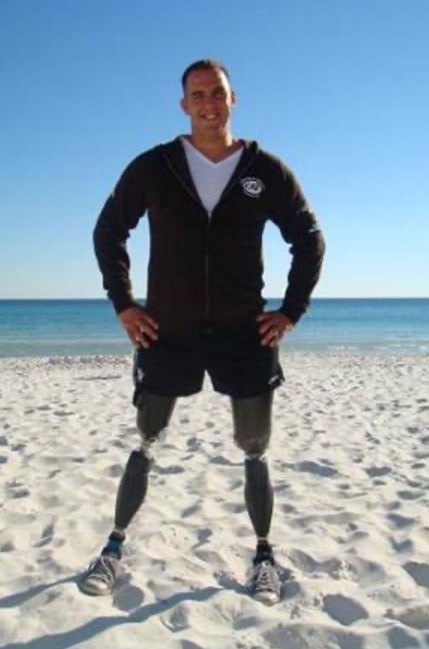 Mark and his wife, Kristin, their two cats, and service dog currently reside in Sacramento, California. Mark is an active writer working on his first book and is a full-time student at California State University Sacramento as a Psychology major with a creative writing minor.
Mark plans on attending law school after he completes his undergrad degree. He intends to work representing military veterans with service-connected Post-Traumatic Stress Disorder (PTSD) providing a robust and effective defense as possible, with a particular focus on the understanding of PTSD and seeing rehabilitation is provided to our nation's battle injured, versus incarceration.
Wounded Warriors Family Support is an independent nonprofit organization whose mission is to provide support to the families of those who have been wounded, injured, or killed during combat operations. This organization is run by combat veterans for combat veterans. Rated a four-star nonprofit by Charity Navigator, Wounded Warriors Family Support aids veterans and their families in healing the wounds that medicine cannot.