April 6, 2020
Our families have had some unique challenges as COVID-19, also referred to as the Coronavirus, moves across the United States. One need that many of our families have expressed issues with is having enough laptops or tablets for their children to all be able to be online for e-learning assignments that are now very common throughout the United States.
To address this need, Over $20,000 was issued to many of our families. These grants helped supply 51 kids in 14 states with new tablets and laptops to assist with their online learning and also outreach to their peers and family members while we are social distancing for everyone's protection.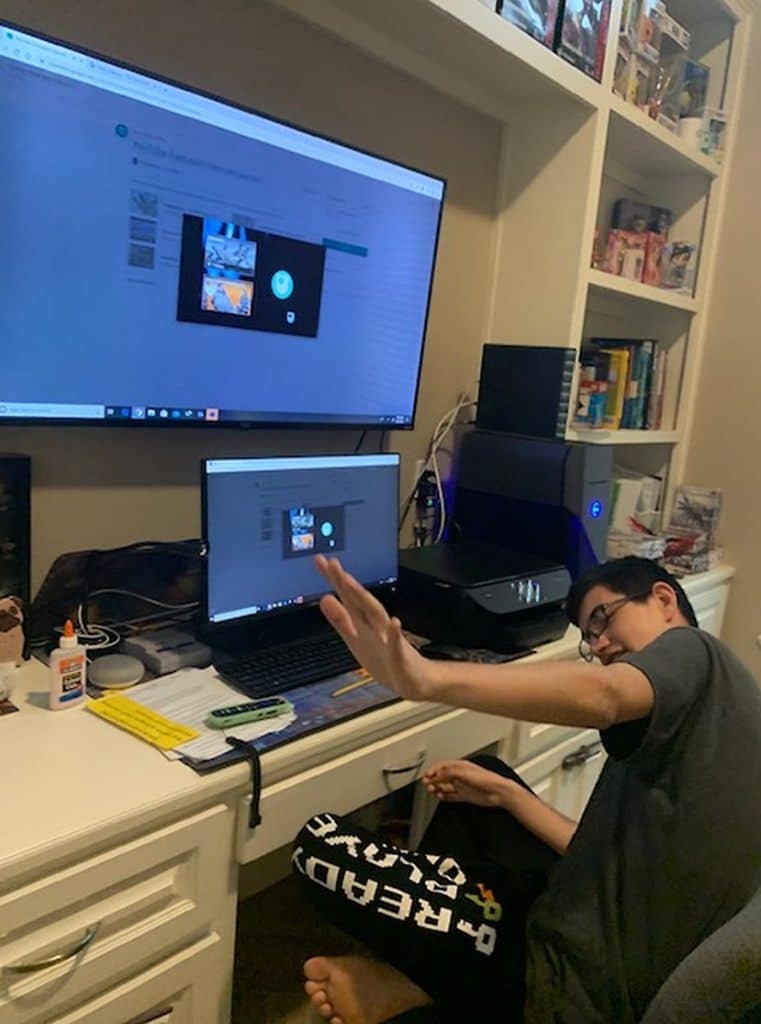 "Thank you all for the grant. Thank you for continuing to work to make sure many military families have what they need during this very difficult time. Starting Monday the kids work will now be for a grade so the ipads couldn't have come at a better time. Now for us some how teaching 3rd, 6th, and 9th grade, hopefully it goes good. My husband is still trying to adjust to college online, it is definitely not how he wanted to do it. I also put together some Easter baskets with things I could get without going in a store, in hopes that things can seem a little normal to the kids. Here are some pictures of the girls working on the iPads and my son on the computer we already had just cause it's funny. Excuse them for looking a mess." – The Alvarez Family
If your family has some special needs right now please contact us or apply online using the information found on the COVID-19 Emergency Response page. We are here to assist your family during this challenging time in our nations history.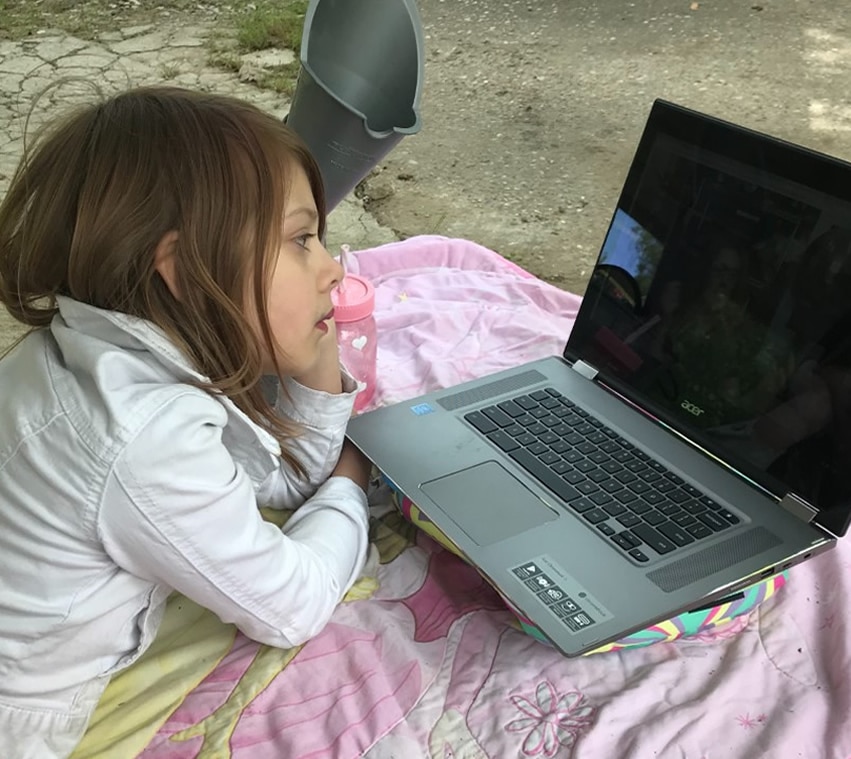 "Thank you so much for the gift cards for the computer grant. My daughter picked out a Chromebook, because they use them at school. We have been "homeschooling" because of Covid-19 and getting this grant was a blessing. She can log into Google Classroom and complete her assignments and watch the videos that go along. She has been able to download Zoom and participate in webinars.

Thank you for giving us one less thing to worry about during this crazy time." – Sittner Family
"We would like to thank you from the bottom of our hearts for your generous donation to our family. This has been a trying time with our veteran getting a TBI diagnosis and entering treatment for PTSD along with the coronavirus struggle that every single person is facing. We were blessed to receive your donation to be able to purchase a MacBook for our children to use for their schoolwork now and for years to come. This was a great need for our family that has been met due to your contributions.

God bless you have a wonderful Easter holiday!" – Pappas Family