April 13, 2022
Congratulations to class 1-22 for reaching this important chapter in your life. This six week course was a little longer than expected due to issues with Covid, but everyone stayed the course and focused on their goals, dreams, and responsibilities. All 5 Veterans received their welding certification from the American Welding Society. In addition, Ronald Hollers obtained his 6G pipe welding certification. The graduation was held at the Technical Training Center in Lincoln Park, Michigan.
Congratulations to Seffron Boyle, Daniel Lubic, Ronald Hollers, Samuel Ruvalcaba and Richard Dunn!

You can learn more about and apply for the Welding Training Program by visiting wwfs.org/veteran-welding-training-program.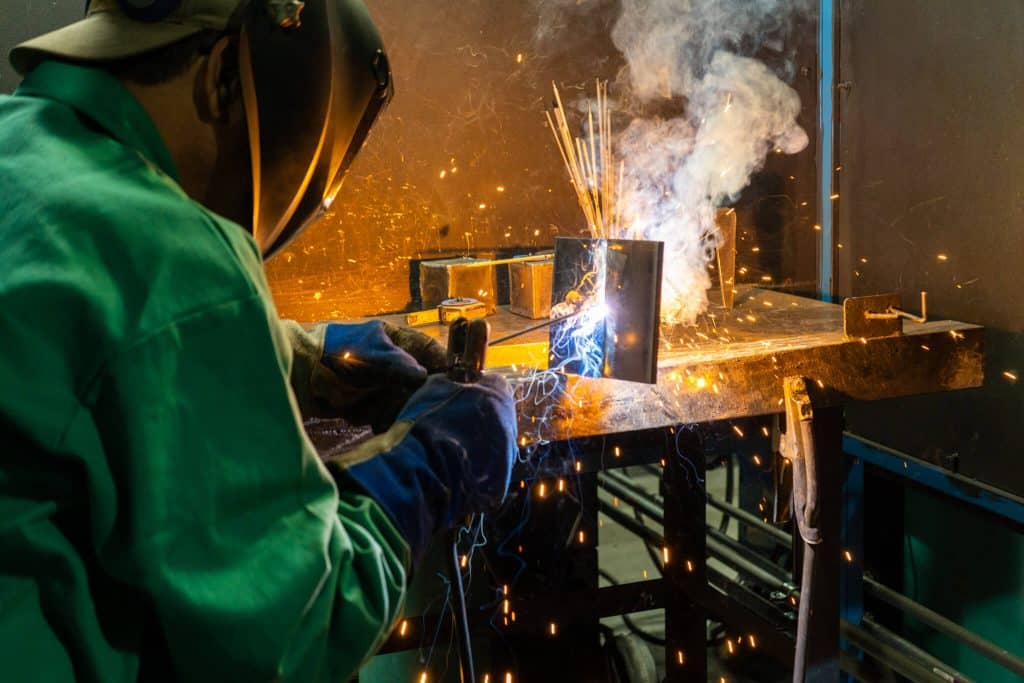 United Automobile Workers & Ford Motor Company are leaders in developing a broad range of approaches to worker involvement and labor-management cooperation. These efforts, which have expanded and deepened over the years, have helped transform the Company in many ways. They have helped Ford plants gain recognition for being among the most productive in the world, and they have contributed to increased market share, improved economic performance, and enhanced employee development and work satisfaction.

The Ford and UAW joint initiatives are national and local. At both levels, they address matters of common concern in areas such as product quality, education, and development, employee involvement, team structures, work technical skills redesign, health and safety, ergonomics, employee assistance, apprenticeship, and labor-management studies. Learn more about UAW-Ford at uawford.org.
Wounded Warriors Family Support is an independent nonprofit organization whose mission is to provide support to the families of those who have been wounded, injured, or killed during combat operations. This organization is run by combat veterans for combat veterans. Rated a four-star nonprofit by Charity Navigator, Wounded Warriors Family Support aids veterans and their families in healing the wounds that medicine cannot.