September 18, 2023
Three years after his death, the friends and family of local veteran Hunter Frank are still finding new ways to celebrate his life and give back to the community.

This year's Hunter Alexander Frank Memorial Ride and Benefit expanded into an all-day event Saturday at the Steele County Fairgrounds, including a car and bike show, food trucks and silent auction. The event raised over $11,000 for Wounded Warriors Family Support.
Frank spent his formative years in Steele and Waseca Counties and graduated from Owatonna High School in 2018. After high school, he enlisted in the U.S. Navy. He died in 2020 while serving in El Salvador, only 20 years old. His memorial is organized by the Hunter Alexander Frank Memorial Foundation, which hopes to obtain 501©(3) status in the near future, according to Frank's brother Brandon Flores.

Flores led the 90-mile memorial ride in his brother's honor, with over 50 motorcycles and cars in tow. The procession rode from the beer garden on the fairgrounds to Woodville Cemetery in Waseca where Frank is buried, with stops at two American Legion posts on the return journey. The memorial included riders from the Combat Veterans Motorcycle Association (CVMA), most of whom rode from the south Metro area to support Frank's loved ones.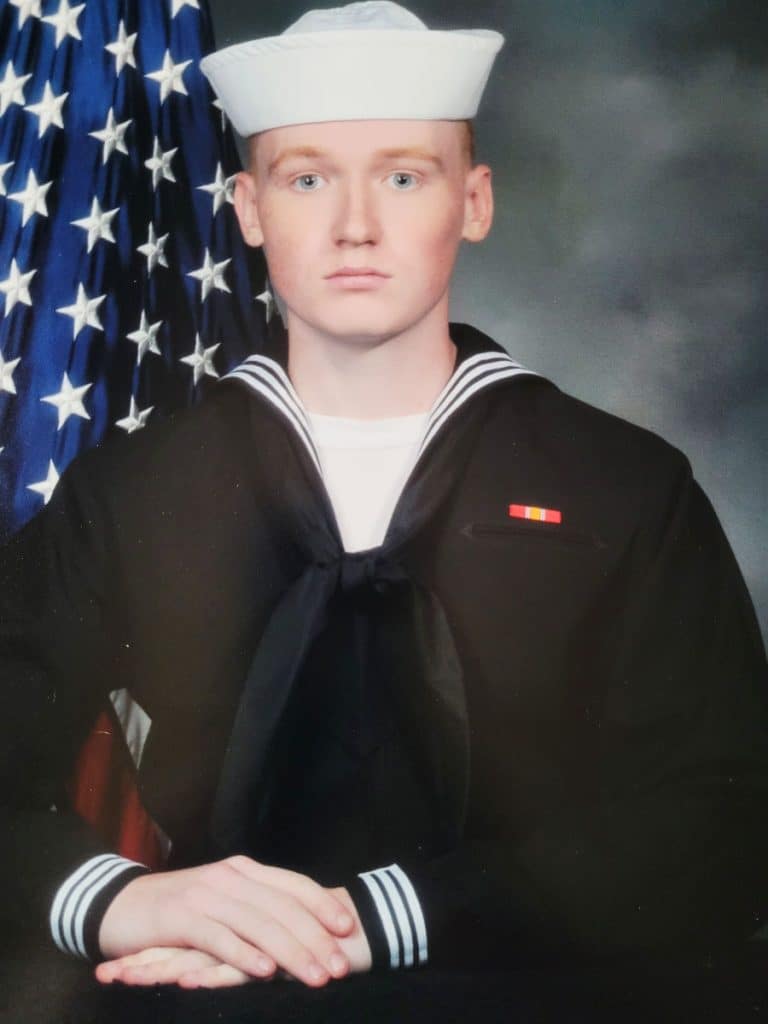 "We're here to support this cause and benefit a fellow fallen service member," said CVMA rider Eric Cook.

Frank's family members have each found their own unique ways to remember him. Frank's mother Annette Duncan, president of United Way of Steele County, partnered with Growing Hope Foundation to establish a scholarship in his name. Duncan works with Growing Hope Executive Director Julie Fiske to identify a local young person who's had a positive impact on the world. This year's scholarship recipient, Alex Black of Owatonna, was named Saturday evening after the memorial ride.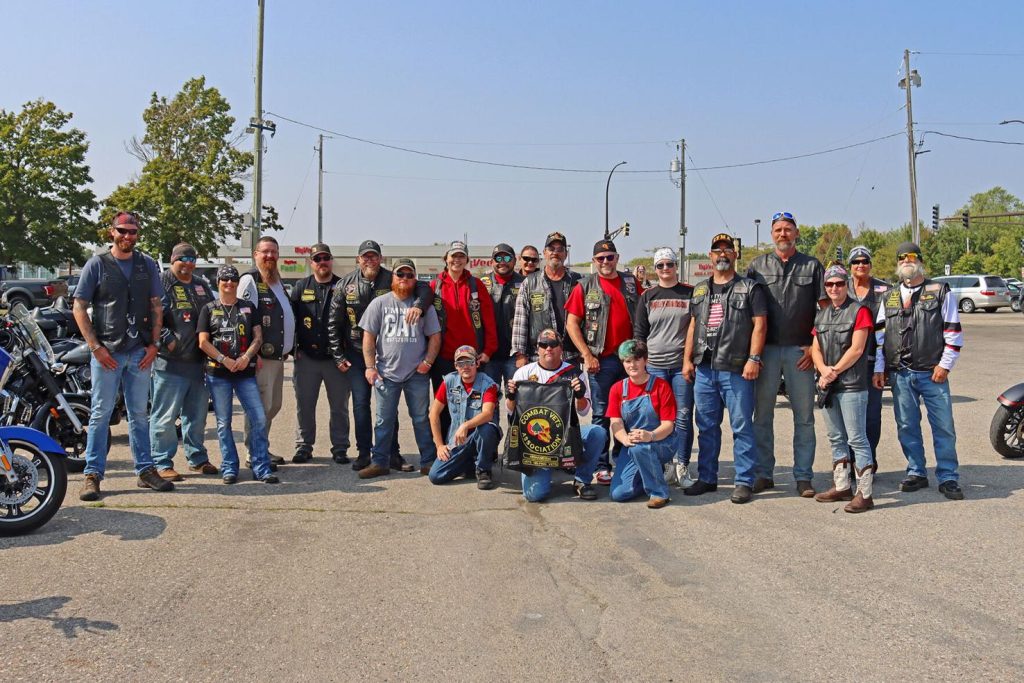 Duncan explained that while her son was enthusiastic to join the military, some young people enlist primarily to receive the educational benefits of the G.I. Bill.

"I am a firm supporter of the military and a patriot, but I also don't want a child to have to choose to go into the military just to get an education," said Duncan.

For Duncan, the memorial proved that the community still remembers her son three years later.

"The hardest time after you lose a child is year two, because then people forget that you're hurting. To see this many people still remembering and still caring and still supporting this work … it means the world to me," she said.

The event has grown significantly since the first ride in 2021, a year after Frank's death. At the time, Flores was still reeling from the loss when he was hit by another — his grandfather, who he recalls as the biggest Harley Davidson enthusiast he'd ever known.

"I ended up locking myself in my garage and I have this… 1973 Yamaha Enduro, just 50-year-old pile of crap motorcycle," said Flores.

The bike had been collecting dust in his garage for years, but he needed a constructive project in the midst of his grief. He restored the Yamaha to working order, discovering a passion for motorcycles in the process. Flores planned to do a solo memorial ride on the anniversary of Frank's death, but his father suggested opening the ride to any bikers who were interested in joining.

"For something impromptu that had zero advertisement besides creating something on Facebook, it was quite a turnout," said Flores.

Flores took a 20-mile ride, driving past his childhood home in Meriden Township and the nearby St. Paul's Lutheran where Frank was confirmed, finally ending up at his grave site. He recalls several cars and around 20 motorcycles joining the ride. He's found bikers to be incredibly supportive in the grieving process.

"Bikers get painted as some of the meanest people in the world, but my gosh they are the nicest people I've ever encountered," he said.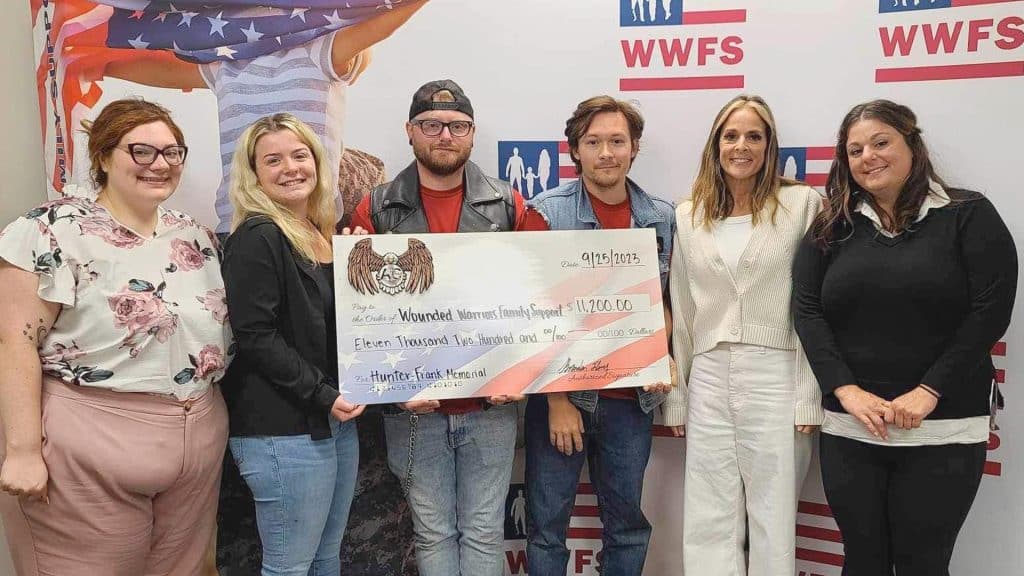 After the ride, Flores told his wife, Maggie, he wanted to do something bigger the following year. Together, they planned the Hunter Alexander Frank Memorial Ride and Benefit Dinner, which was hosted by the Waseca American Legion last year. While searching for a beneficiary, she discovered Wounded Warriors Family Support. The event raised over $10,000 for the Nebraska-based nonprofit. Wanting to deliver the money in-person for "sentimental" reasons, Flores rode his motorcycle to Omaha and handed a check to the nonprofit's president.

"It's kind of my way of helping people going through what my family went through and it makes me feel good to do that, especially in Hunter's name. It helps heal that wound," said Flores.
Organizing the biggest memorial yet was a massive undertaking for the foundation this year. On Saturday afternoon, Maggie Flores reported she'd been up since 4 a.m.
"We're just running on fumes, hopes and dreams — and love for veterans," she said.
Story by Josh LaFollette – josh.lafollette@apgsomn.com
About Wounded Warriors Family Support
Wounded Warriors Family Support is an independent nonprofit organization whose mission is to provide support to the families of those who have been wounded, injured, or killed during combat operations. This organization is run by combat veterans for combat veterans. Rated a four-star nonprofit by Charity Navigator, Wounded Warriors Family Support aids veterans and their families in healing the wounds that medicine cannot. For more information about Wounded Warriors Family Support, visit wwfs.org.