Nov 5, 2021
Wounded Warriors Family Support will present Cameron West of Acworth, GA with a 2022 Ford F-250 truck. The vehicle was purchased and donated by Assurant as part of the 2021 Mobility is Freedom Powered by Assurant Employee Giving.
Cameron joined the U. S. Marine Corps in 2008, and deployed to Sangin, Valley in Afghanistan in 2010. West was leading a hunt for Taliban insurgents when he received intel on enemy activity. Captain West was leading the platoon when a pressure plate improvised explosive device (IED) was triggered, causing a massive explosion. The blast hurled Capt. West into the air, taking his right leg and severely damaging his left leg. He also sustained damage and partial use to his right hand and arm and lost the vision in his right eye.

West spend two years at Balboa Naval Hospital, San Diego, CA learning to walk again. Cameron West was medically retired July 30th, 2013. He purchased 160 acres of river bottom land and turned 15 acres of pasture into 70 with a track loader and 30 horsepower tractor. He has been clearing land/extending pastures and building a shop and fences and now he runs his own herd of black angus cattle.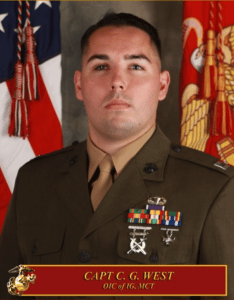 He has 3 kids Ella James, Robert Thornton and Ethan Bull. They are 6, 5, and 2.
In his spare time Cameron volunteers for Homes for Our Troops, a nonprofit that builds adaptive homes for the nation's most severely wounded veterans. He has also volunteered with the nonprofit Semper Fi Fund and was part of the first visitors to the hospitals of the Boston Bombing victims in 2012. He is most proud of volunteering as a Court Appointed Special Advocates for children in the foster care system due to their removal from their home.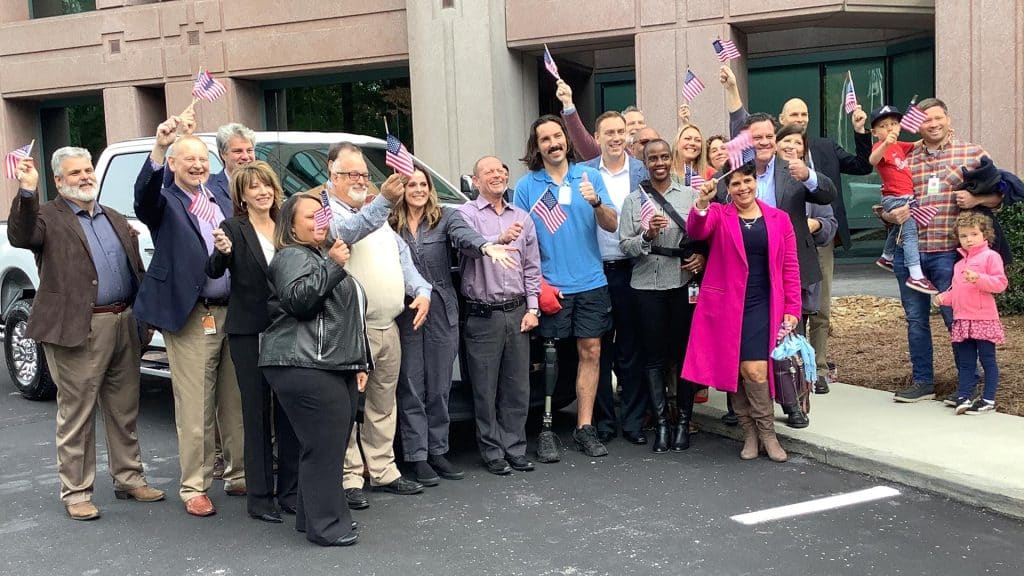 Wounded Warriors Family Support is an independent nonprofit organization whose mission is to provide support to the families of those who have been wounded, injured, or killed during combat operations. This organization is run by combat veterans for combat veterans. Rated a four-star nonprofit by Charity Navigator, Wounded Warriors Family Support aids veterans and their families in healing the wounds that medicine cannot.