January 30, 2020
Vertical Magazine caught up with Colonel Folsom, AeroBrigham and Helicopter Marketing Associates, LLC at this years Heli-Expo in Anaheim, California. Pictured is Fred Wagner of Helicopter Marketing Associates presenting their donation to our nation's combat-wounded families. Which was also matched by WWFS Board Member Ronnie Rains and Wayne "Butch" Gilliam.
The Helicopter is a 1977 Bell 212 which has a WWFS Real Deal logo on it now!

The IFR-certified Bell 212 helicopter was purchased new in 1977 by Dr. Forrest Bird. Bird was noted for his work with oxygen systems in the aviation and medical fields. He was an avid aviation supporter his entire life and maintained an aviation museum with dozens of aircraft on display until his death the age of 94.

In October 2019, Red Rains, LLC of Odessa, Texas purchased this original Bell 212 through Helicopter Marketing Associates, LLC of Colleyville, Texas. They are active supporters of Wounded Warriors Family Support. It is their mutual support of WWFS that motivated them to purchase this Bell 212 when it became available. Along with two other helicopters, the Bell 212 will be used for activities with wounded warrior families at WWFS events.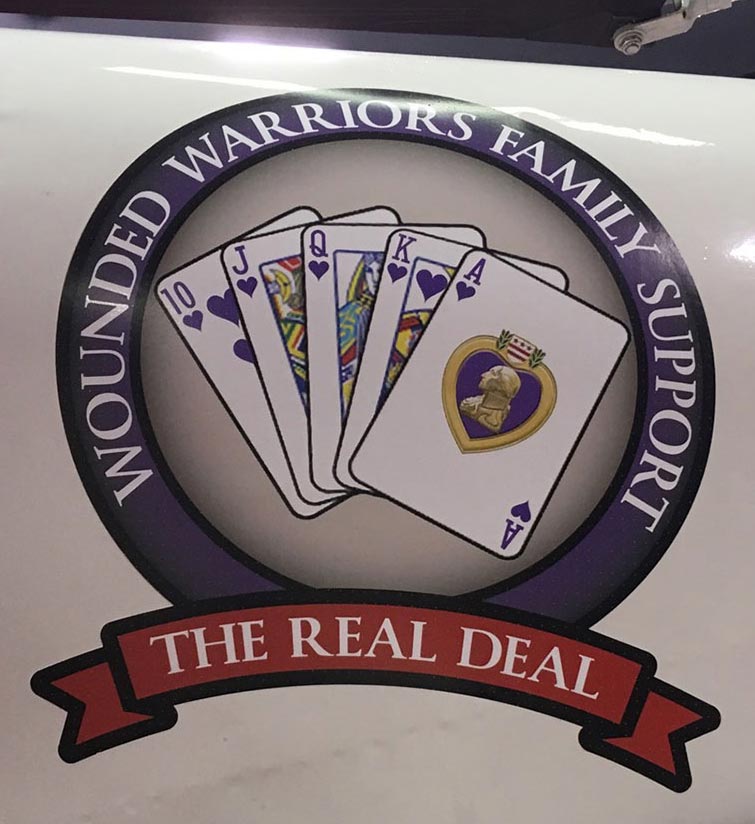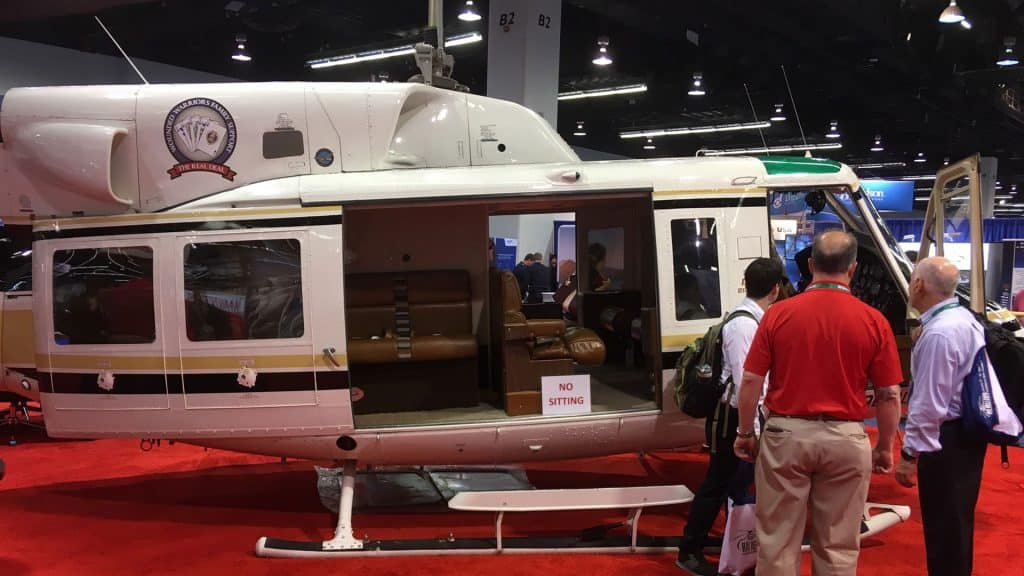 You can read the rest of the Vertical Magazine article here: Vertical Magazine at Heli-Expo 2020